'Everything Falls into Place' Music Video

---
Services Director, DOP, Editor
Client WMA
Year 2022
---
Music video for Abisha's garage-inspired pop anthem 'Everything Falls into Place'
---
A music video for singer Abisha, in conjunction with WMA. Working with a tight budget and turnaround, I created the concept for this video, alongside shooting, directing and editing it.
'Everything Falls Into Place With You', featuring MC Double S, is an uplifting pop-garage Summer anthem that Abisha wanted to create feel-good visuals to. Think friends, vibes and good times. With this in mind, the concept I created was feel-good and vibey, set in a London warehouse (to utilise different spaces to look like different locations in an apartment) with two dancers, a love interest, and extra background actors to pose as friends. Double S also features in the video during his intro and verse.
To promote the music video, I created gif-style 9x16 video clips from the video's highlights.
I mostly utilised natural light for the video, but used a Aputure 300d lights to boost the light in the space. I also captured flash photography on the shoot day to animate into the video for extra visual interest and to serve as unique social posts to promote the video.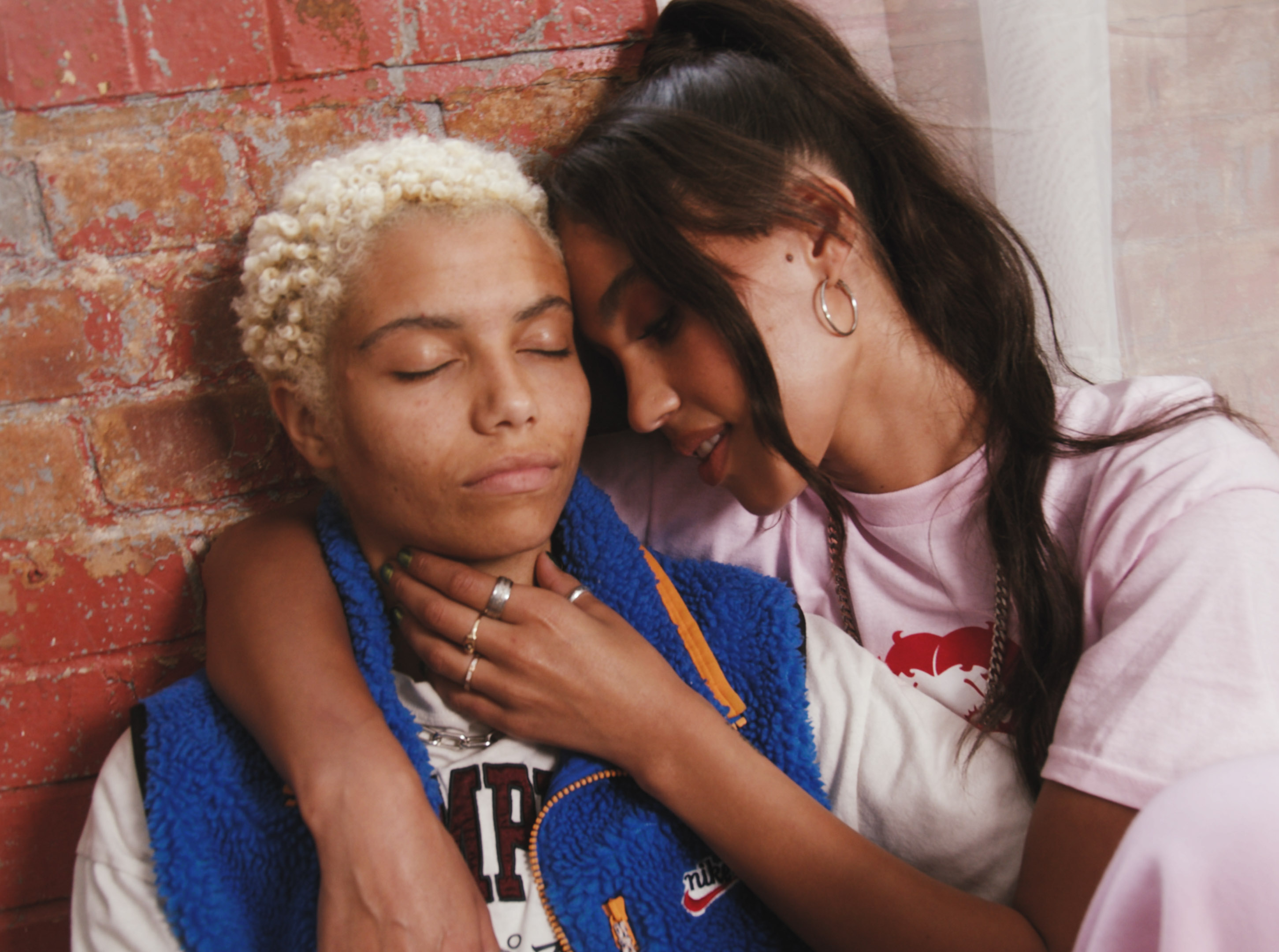 ---