Lick ~ Joy of Colour
---
Services DOP, Editor
Client Lick
Year 2022
---
A reels series for Lick, filming creative professionals and finding out how colour brings them joy.
---
The 'Joy of Colour' is a vertical video series designed to live on Lick's Instagram reels. In this series, I visit the homes or workplaces of various creative professionals and have a chat with them about how colour makes them tick.
Each edit is designed to be short and snappy, only 1-minute long each. The style of edit features fast paced photography (that I shot alongside the video) and animated transitions, illustrated and designed myself.
---
Joy of Colour with Anubis

---
Joy of Colour with Laxmi Hussain

---
Joy of Colour with Adrian Ramirez
Alongside each video edit, I take portraits of the creative in their space, documenting them through both stills and motion.
I visited Anubis for the first episode, a singer, actor, comedian, and self-proclaimed "fashion nightmare" who shot to stardom as one of the youngest contestants on Season Three's RuPaul's Drag Race UK. Anubis loves to utilise clashing colours and neon shades to reflect their louder than life personality.
You can check out some of the stills on a
Lick article here.
︎
For the second episode, I visited London-based artist Laxmi Hussain, whose artwork primarily celebrates and showcases the female body, motherhood and the colour blue.
Lick article here.
︎
For the third episode, I visited multi-disciplinary artist and head pastry chef of Finks Salt & Sweet Adrian Ramirez. In this video, I learned all about the role colour plays in Adriann's creative work and tasty bakes, and how they use pink to express and reclaim their queer identity.
Lick article here.
︎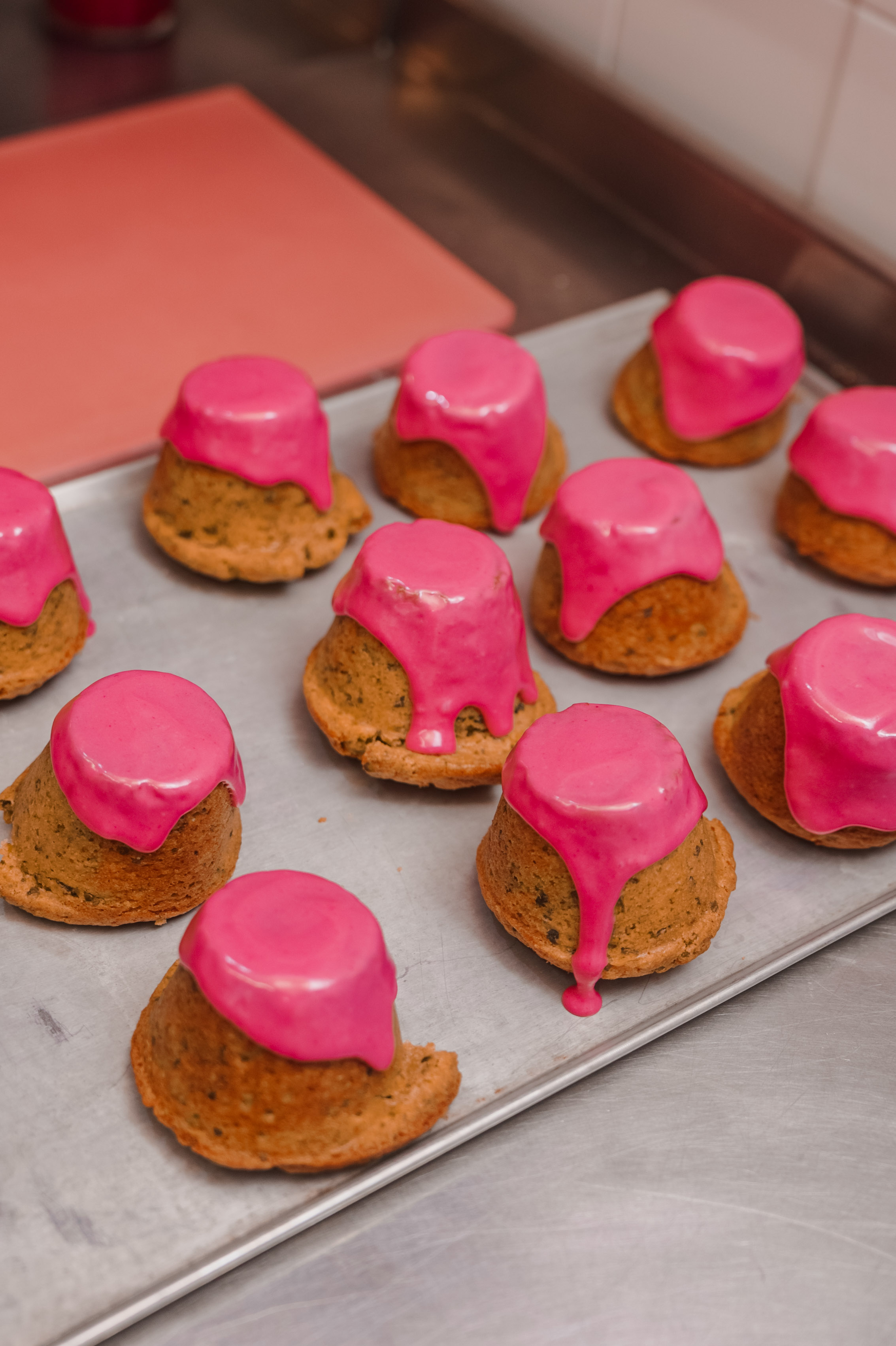 ---