Pullman Art Run x Art Night
---
Services Director, DOP, Editor, Photographer
Client Art Night, Pullman Hotels
Year 2020
---
Campaign content to launch the Pullman Art Run; a cultural running trail showcasing public artworks in London and Liverpool.
---
The Pullman Art Run was launched to celebrate the many public artworks throughout London and Liverpool, created by Art Night in collaboration with Pullman Hotels. The 5km cultural running route leads Pullman guests and locals along a selected cultural running trail in each city, revealing outdoor artworks from iconic statues to street art to innovative installations.
To capture the route for promotion, I worked with Art Night and an ultra-marathon runner and filmed parts of the route, making sure to highlight the specially designed running map which was also accessible online. Starting from the Pullman Hotel in St Pancras, we made our way through the city to several locations.

The final edit comprised of 1 full length (1 minute) video and a 30 second variation, for YouTube and formatted for Instagram and Facebook stories and feeds.
Simultaneously, I captured photos during the shoot which were then later used for promotion in the press and on Art Night's and Pullman Hotels' websites.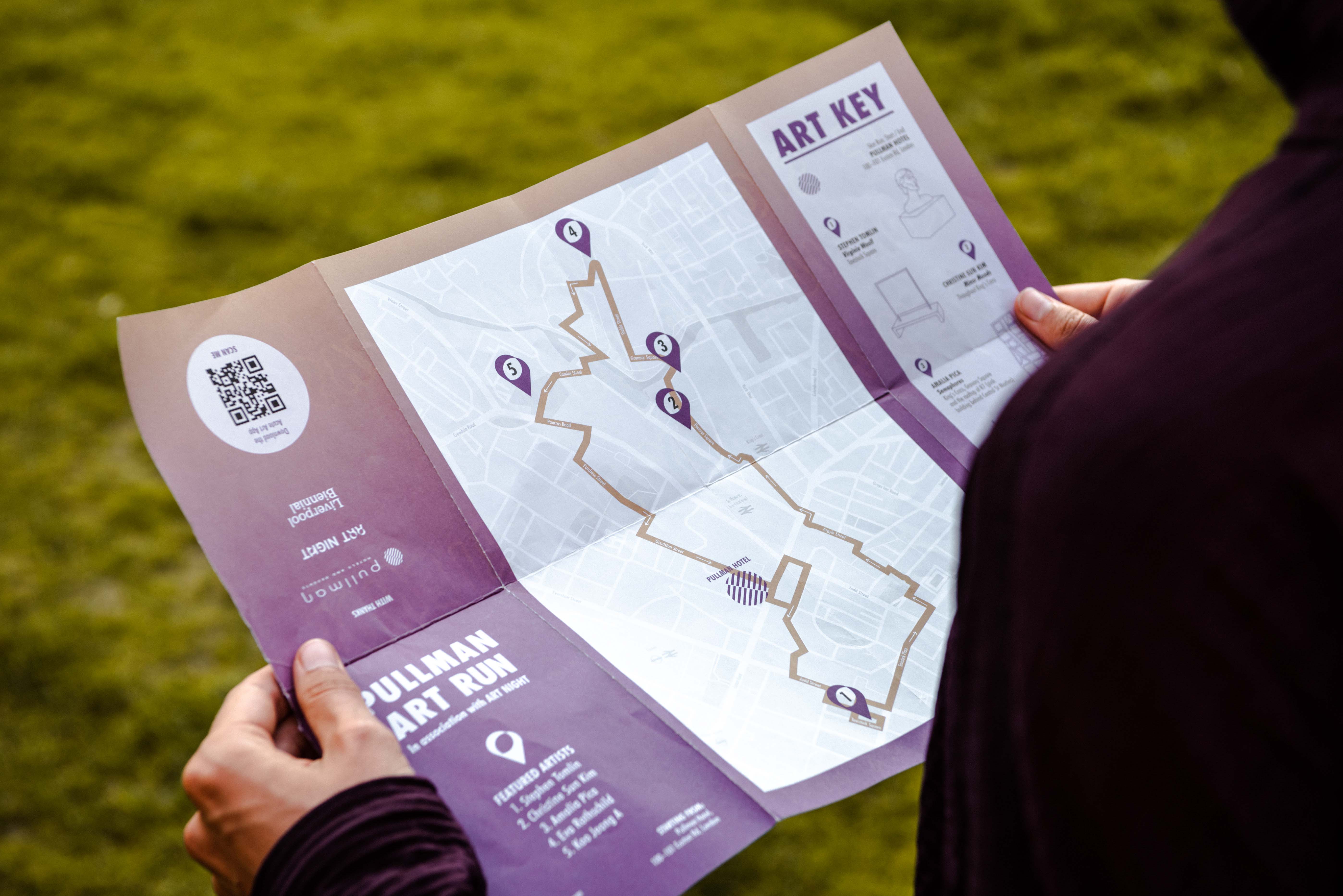 ---