tmrw x The Weeknd

---
Services Producer, Director
Client tmrw Magazine, The Weeknd
Year 2020
---
A short-form cinematic video showcasing tmrw magazine's exclusive curated 100-page zine of global superstar, The Weeknd.
---
A video to launch a limited edition of tmrw magazine: 100 pages of exclusive content curated with The Weeknd. I was approached to creatively produce the video, from concept to delivery.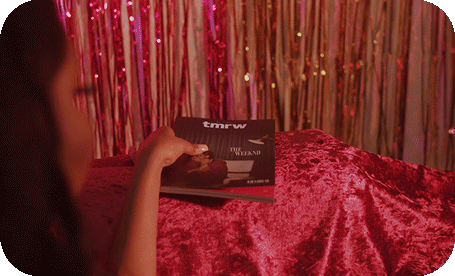 Working with DOP Harry Blackley, I brought a small team together to design the set for the shoot and deliver the social video to a team in LA, all within a matter of hours. The final video was posted by The Weeknd on his social channels to launch the magazine.
---